Mission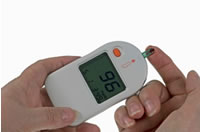 Expand Japanese Healthcare, Commit Global Health.
Vision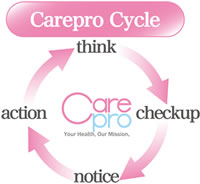 Establishing a "Carepro Cycle" through self health checkup.
Consequently, preventing lifestyle related diseases.
Social Issues in India
Increasing prevalence of diabetes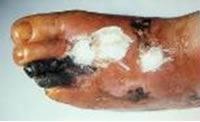 – Out of total population of around 1.21 billion (2011 Census), about 61.3 million (2011) people suffer from diabetes in India, as its economy grows rapidly.
– According to Health Ministry's data, the prevalence rates of diabetes in the slums of metros such as Chennai and Bangalore was reported to be 25.23% and 14.77% respectively, which is higher than the national average.
(Source: "South India worst hit by diabetes" THE TIMES OF INDIA, Jan 25, 2013)
High rate of diabetic complication among low-income population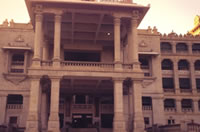 – Due to the lack of awareness and high cost of treatment, people in low-income households tend to lack proper treatment for diabetes.
(Source: "Type 2 Diabetes in India: Challenges and Possible Solutions", SECTION 5: Diabetology, Chapter 40, Medicine Update Volume 23, 2013, The Association of Physicians of India)
Service
Blood sample tests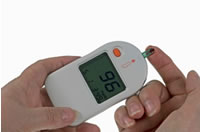 Blood sugar, HbA1c
HDL, LDL, triglyceride
Liver function (γ-GTP, GOT, GPT)
Other tests
Lung age
Bone density
Blood pressure
Weight, BMI
Characteristics
Quick (No appointment, shows results in 10 mins)
Available to anyone (No health insurance)
Affordable (from 50 Yen=About Rs.25)
Long-term advantage (IT data storage)
Safe (Assistance from nurse, disposable needle)
Carepro in Japan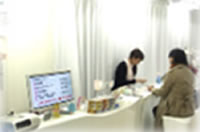 – Permanent Laboratory (Station, Shopping Center, etc.)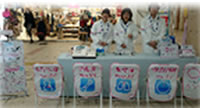 – Mobile shop (Fitness club, Drug store, etc.)
– 300,000users in 7years
Carepro in India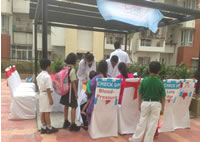 – Mobile shop (Residence)
– Mobile shop (Shopping center)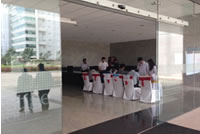 – Mobile shop (IT park)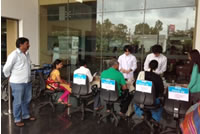 – Mobile shop (Hospital)
Feedback from customers
"The checkup was easy & takes small minutes. Excellent."
"Very good, Create awareness among people who don't go to hospitals."
"this will help me to keep myself healthy…."
"Should be conducted at least once in 3 month."
"This kind of activity should happen in each and every part of the world, so that everyone can be happy."
"It is useful for public."
Outcomes at Hospital
1 : 3 of 100 get reservations right after carepro checkup
2 : 16 of 100 plan to come back after carepro checkup
Movie (Carepro Service Overview)
Presentation (FICCI 2015 HEAL)
FICCI Heal 2015 presentation sheet (PDF/1.57MB)
Publicities
Partners & Sponsors